About Sterling

"To professionally and efficiently protect and advocate for those in need."
In life, there are moments when knowing who to turn to makes all the difference. It's in these moments, our fears and uncertainties leave us feeling the most vulnerable. This is especially true, when our feelings are driven by the need to protect someone we love.
You see, coming alongside someone in their time of need is a tremendous gift. It can be a listening ear or a word of comfort. Sometimes it's helping to answer the tough questions or offering guidance when the world seems dark. But the truth is, it can even be the voice of reason. This can be a source of comfort when making the tough but necessary decisions.
At Sterling Case Management & Fiduciaries of Arizona, we understand the opportunity we hold to make a difference in someone's life. It's why, with a servant's heart our focus is on serving others. Quite simply, every decision, every touch-point we make is illustrated with dignity and compassion.
We begin with our gift for listening, a kindness you'll feel right from the start. You see, we're interested in what's on your heart as much as what's on your mind. It's all part of our commitment to doing what's best for you.
In many ways, at Sterling Case Management & Fiduciaries of Arizona we plant seeds of hope and comfort. What grows is good faith, loyalty and trust. A great way to be a blessing in someone's life.
Meet Us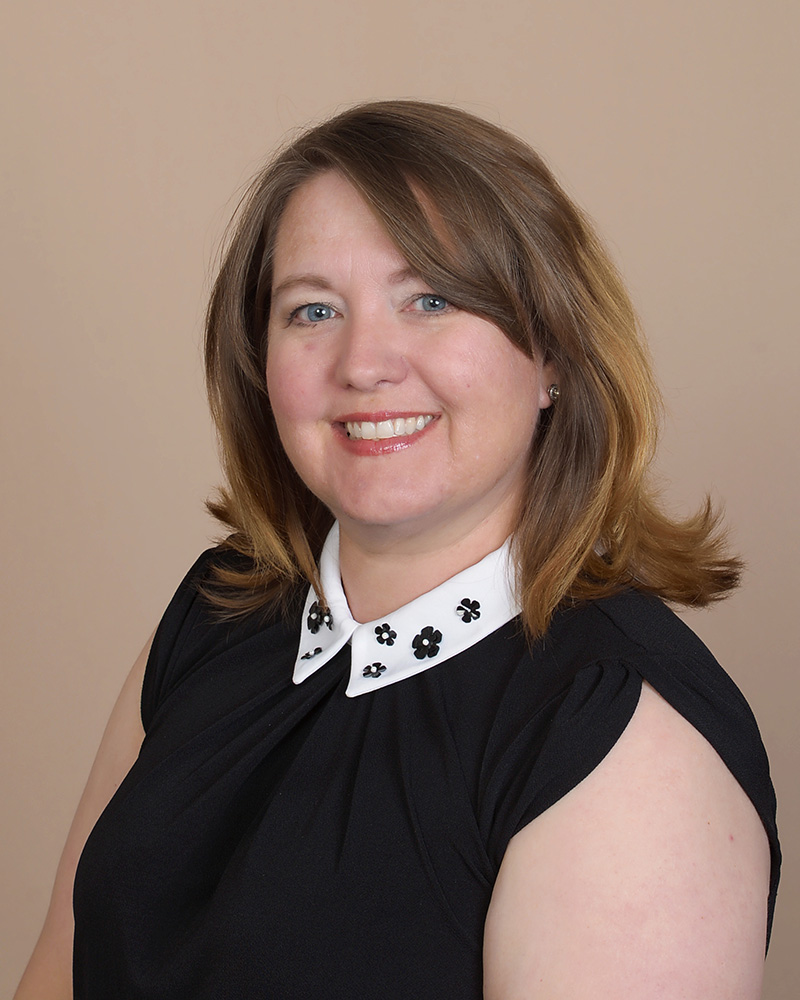 Martelle Olsen

President & Fiduciary
Martelle is a licensed Fiduciary (#20735).   She has Masters' Certificate in Gerontology and an undergraduate degree in Public Administration, Health & Human Services. During her university tenure, she became passionate about the importance of providing quality Fiduciary and Case Management oversight for the elderly, the mentally ill and individuals with special needs.
She was born in Logan, Utah and lived a portion of her formative years in Durban, South Africa. Her family moved to Tucson during her High School years and since then, she has considered Tucson her home. Martelle and her four children enjoy exploring National Parks and practicing Tae Kwon Do.  She earned her first degree black belt in October 2018.
"Be kind whenever possible. It is always possible." 

Dalai Lama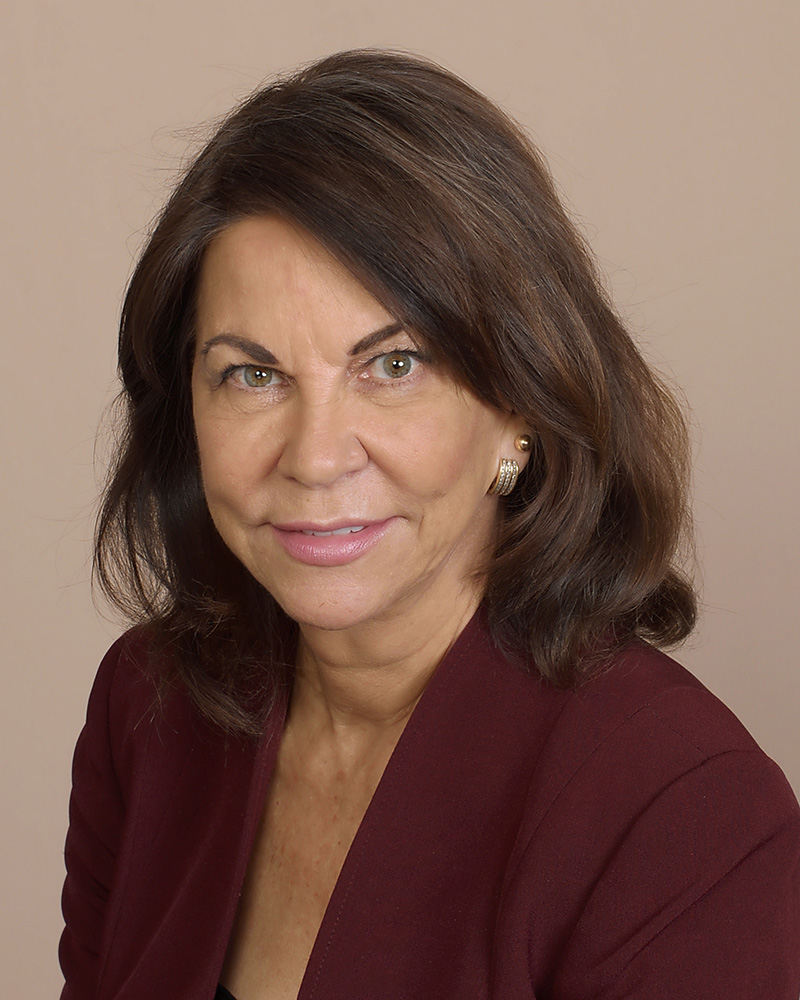 Ruth Georgina Covey

Vice President, Operations & Fiduciary
Ruth is a licensed Fiduciary (#20854).  She has an extensive operations and corporate leadership background with companies such as Raytheon, Boeing and Applied Materials.  Included in her core strengths are process development and enhancement, quality management systems, security and customer satisfaction.  Ruth has an International Management Masters' degree and an undergraduate degree in Manufacturing Engineering. 
Additionally she is the founder of Arizona Magic of Music & Dance, a non-profit theater program for individuals with physical and cognitive disabilities and co-founder of Women's Safety & Leadership Training, a non-profit program to train, motivate and mentor women of all backgrounds and ages to be formidable opponents and committed leaders.
She is a US Citizen, born in the United Kingdom and reared in the Republic of South Africa. Ruth has three children.
"The main thing, is to keep the main thing the main thing."

Steven Covey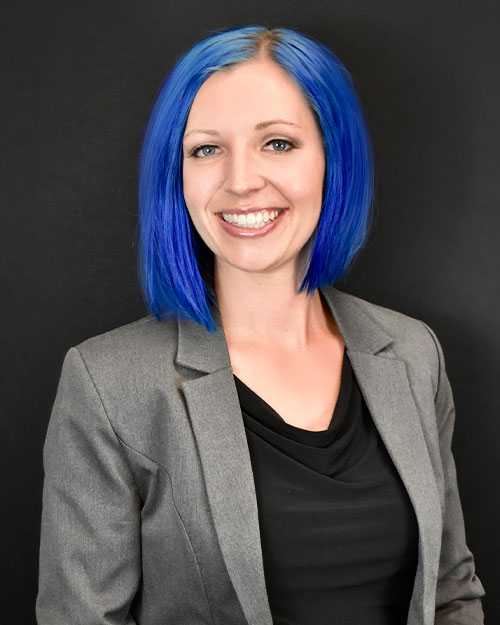 Bridgette Fayazi-azad

Sr. Case Manager
As a Senior Case Manager, Bridgette enjoys assisting individuals and meeting their unique needs.  She has an extensive background in Social Work case management working mainly in child welfare at Arizona's Department of Child Safety and Pima County's Office of Children's Counsel.  Bridgette was raised in a small town outside Wichita, KS and received her Bachelor's Degree in Social Work in 2011 from Wichita State University.  Bridgette then joined AmeriCorps and relocated to Tucson, AZ soon after graduating.
When Bridgette isn't committing her time to her clients, she is playing with her young daughter, getting outdoors as much as possible, traveling, or playing coed softball.
"The best way to find yourself is to lose yourself in the service of others." 

Mahatma Gandhi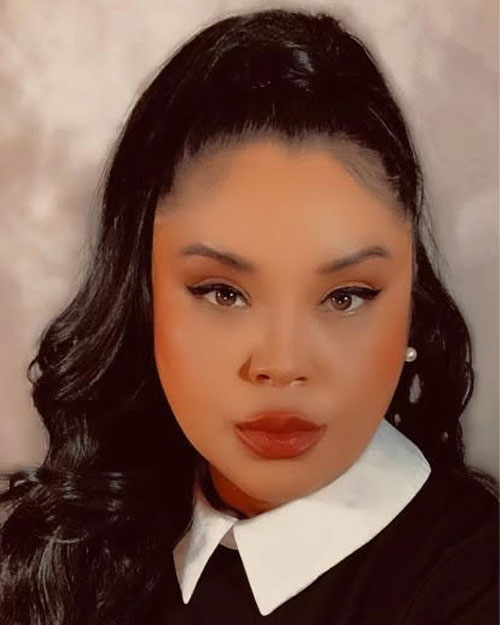 Malena Turner

Sr. Case Manager
Malena comes to Sterling with over twenty years of social service experience. She has worked in the child welfare system specializing in behavioral health. She has a background in working with domestic violence survivors and most recently working as an investigator at adult protective services. She has a passion for social justice and helping those who are not able to advocate for themselves. 
Malena is proud of her Tucson roots and enjoys serving her community.  She is a board member of the  Green Valley Health and Wellness Committee. She comes from a military family and has lived overseas for several years. She has a strong commitment to serve our veterans. 
She is a proud mother of three. During her off time she enjoys, art, music, poetry and cooking for her family and friends. 
"Whatever you choose to do, leave tracks. That means don't do it just for yourself. You will want to leave the world a little better for your having lived." 

Ruth Bader Ginsburg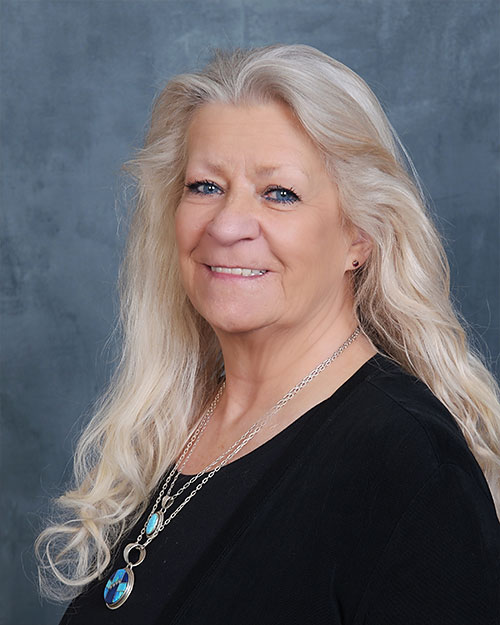 Jamie Branson

Case Manager
Jamie has lived in Tucson for forty years. She has been a hands-on Caregiver most of that time. She graduated from Pima Community College as a Certified Medical Assistant in 2011. After completing her internship she decided to continue her caregiving career. She has been employed at Sterling Case Management & Fiduciaries of Arizona as a Private Caregiver since 2015. Jamie was promoted to the position of Case Aide in December 2021 and is an important member of the Sterling Case Management team. She is passionate about taking good care of our clients.
Jamie enjoys live music, the mountains, flowers, sunsets, sunrises and spending time traveling in and around the country.
"Peace is not something you wish for, it's something you make, something you do, something you are and something you give away." 

John Lennon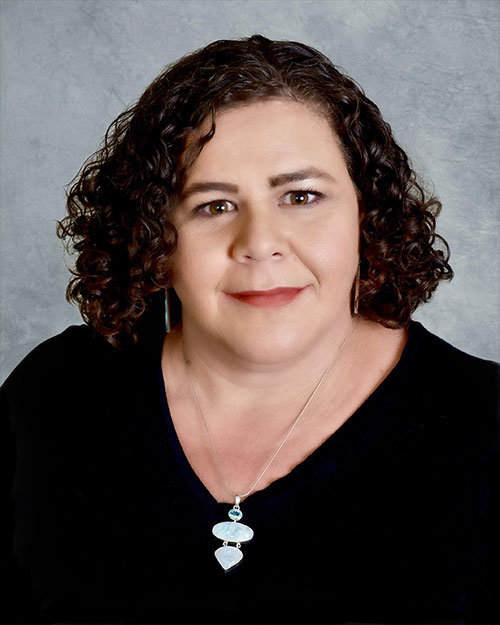 Beth Monfort

Client Bookkeeper & Case Aide
Beth Monfort is Sterling's Financial Case Aide and an apprentice Fiduciary. She has an associate degree in accounting and a certificate in bookkeeping. Beth enjoys assisting our clients and finance team. She comes to the team with over ten years' experience office management and over twenty years in customer service.
Beth is Tucson born and raised. She is and avid reader, plant mom and animal lover. She is active in a local historical society.
"The best and most beautiful things in the world cannot be seen or even touched. They must be felt with the heart." 

Helen Keller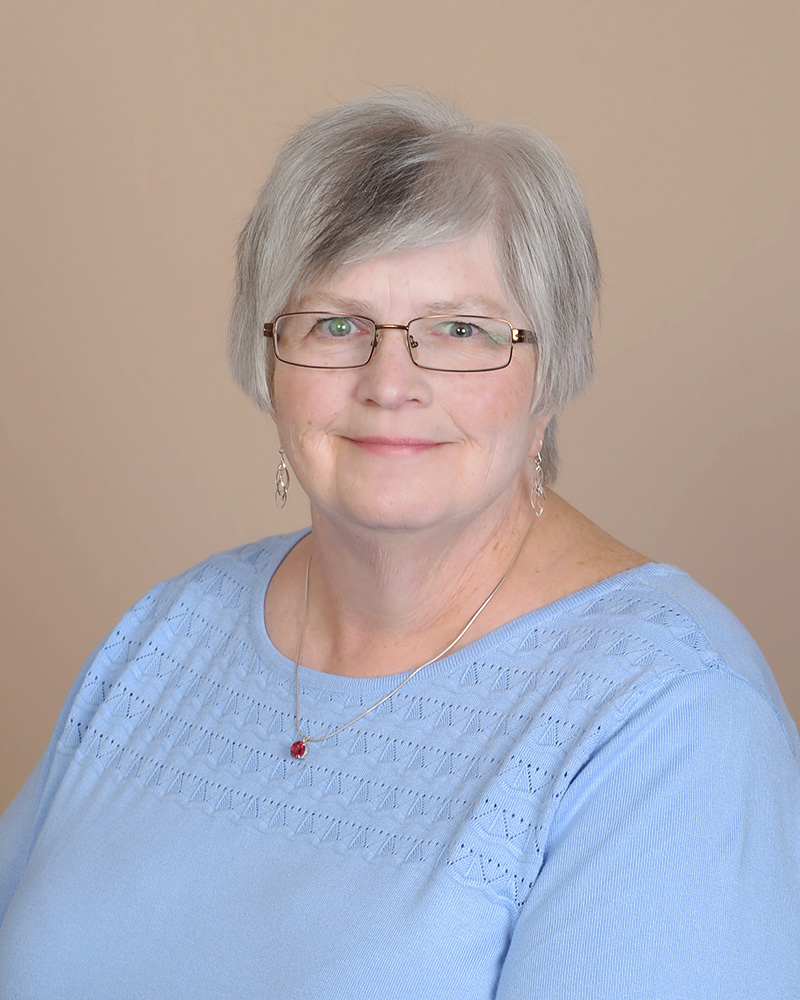 Sandy Hawkins

Client Account
Sandy is the Client Accountant and comes to Sterling with forty years of bookkeeping experience. She holds an Associate degree in Accounting. Her skills have benefited others as she spent twenty-three years working in the oil field industry in Ohio and another eleven years in County Government as a bookkeeper, payroll manager and HR Specialist managing three departments.  At Sterling, Sandy maintains client's financial accounts to provide them the best possible care.
Sandy is originally from Holmes Co., Ohio. She moved to Arizona in 2011, finally settling in Tucson in 2014.  She enjoys a variety of activities such as quilting, faceting, and prospecting. She also enjoys traveling and the company of her two dogs, Anna and Cooper.
"Live your beliefs and you can turn the world around." 

Henry David Thoreau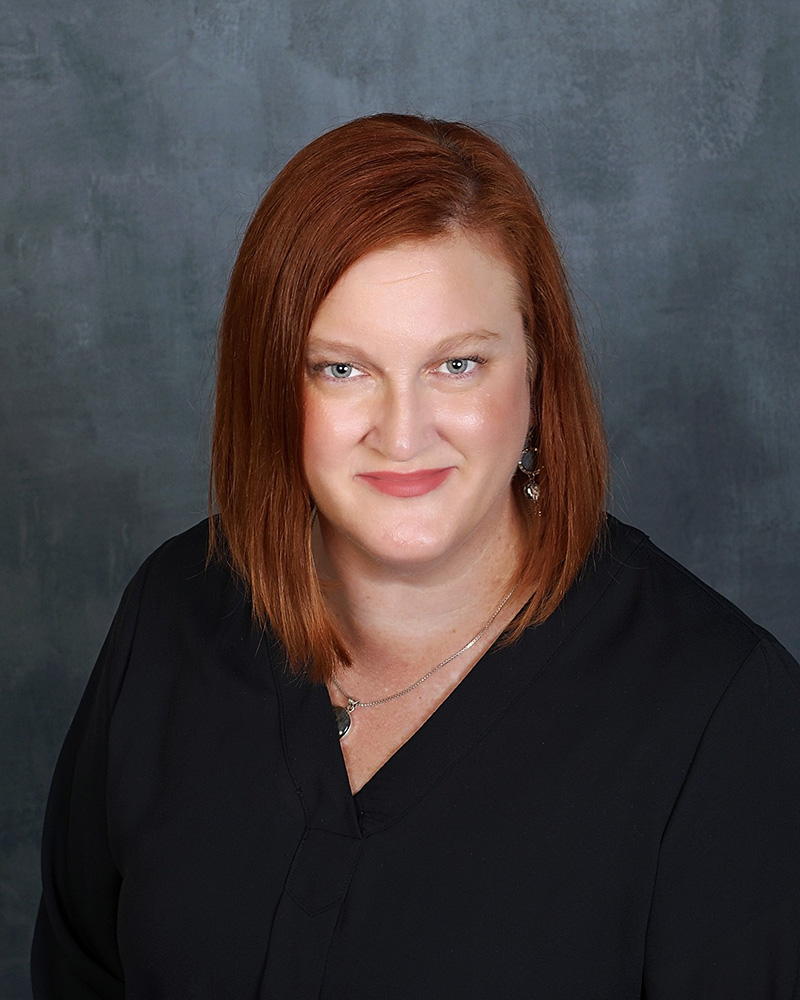 Tracy Walker

Administrative Assistant
As Sterling Case Management's Administrative Assistant, Tracy is responsible for the scheduling, payroll, and general well-being of the caregivers.  She is also responsible for the day-to-day office administrative duties and making sure the office runs smoothly so the case managers can focus on their work for the clients.
Tracy studied at Wichita State University and was a legal assistant for 10 years.  She is also a licensed aesthetician graduating from Pure Aesthetics Natural Skin Care School.
Tracy has lived in Tucson 8 years and likes to spend her free time with her two children and 3 fur babies.  She enjoys art, reading, going to the movies, and hiking.
"Kindness in words creates Confidence.  Kindness in thinking creates Profoundness.  Kindness in giving creates Love." 

Lao Tzu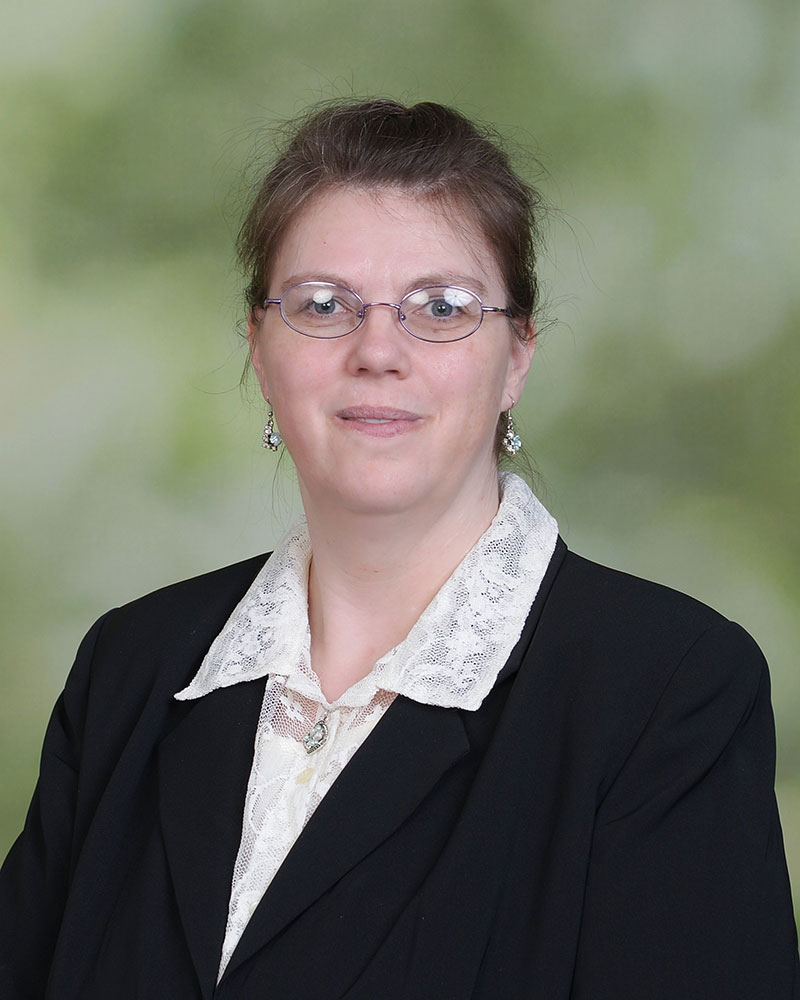 Stacy DeLancey-DeLeon

Client Bookkeeper
Stacy is a licensed Fiduciary (#20941). She has a Bachelors' degree in Accounting and College Reading & Learning Association (CRLA) Tutor Certifications. Stacy handles client bill payment and is the Veterans Administration (VA) liaison.
Stacy lives in Tucson with her husband and son. She enjoys spending time with her granddaughter, doing needlework and is an active member of her church.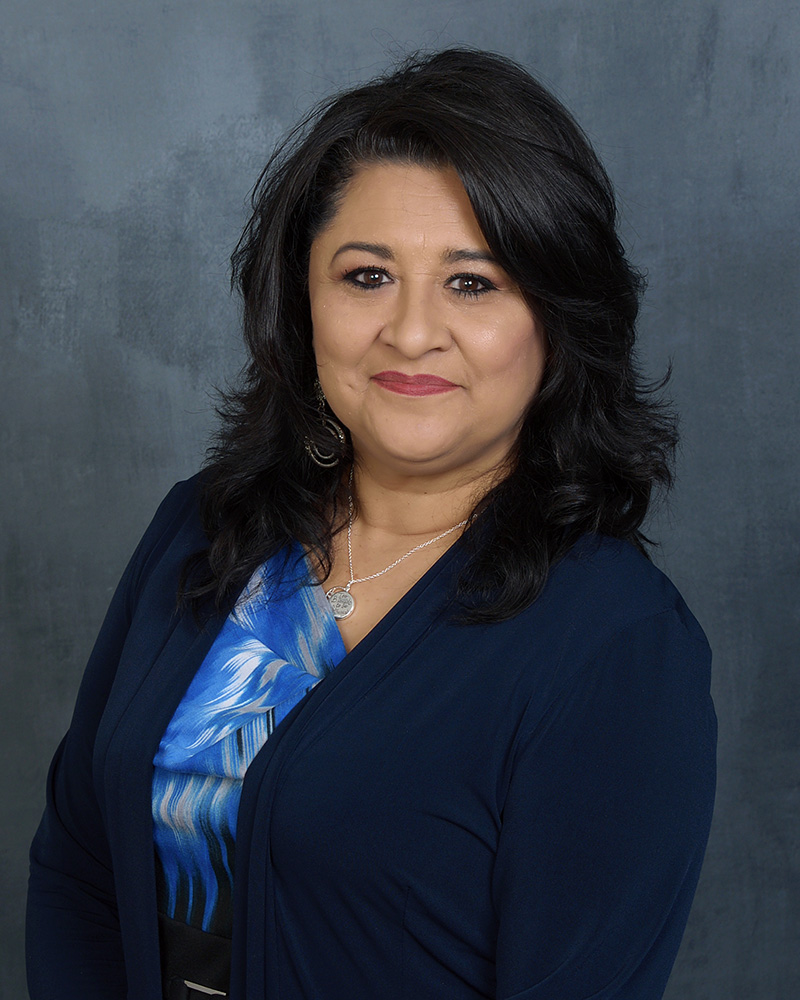 Yvonne Valdez

Receptionist
Yvonne D. Valdez is a rare Tucson Native.  She has worked in the legal and fiduciary field for over twenty years.  Her vast knowledge makes her a great first point of contact for Sterling.  She enjoys talking to and taking care of the Sterling clients, scheduling appointments and answering questions.  She is the proud mother of three sons, Frank, Raymond and Steven. Yvonne also spends lots of her spare time with her mother, father and large extended family. We are pretty sure Yvonne is related to almost everyone in Tucson.  Outside of the office she loves the outdoors, gardening and dancing.  She is a passionate dog lover and enjoys her Maltipoo Sasha.
"The 3 C's in life:  Choice, Chance, Change.  You must make the Choice, to take the Chance, if you want anything in life to Change." 

Unknown
Cassie Posing

Case Aide & Receptionist
Born and raised in Tucson Cassie has a passion for human justice. She received her Bachelor of Social Work from the University of Phoenix.   She takes pride in her caring and nonjudgmental approach to life and work, always being sure to stay well organized, proactive, and maintain excellent communications.   Cassie is a hard worker in all aspects, making sure to help anyone who in need of assistance.
In her spare time, she explores creative crafting and art outlets and is an avid lover of animals.
"People will forget what you said, people will forget what you did, but people will never forget how you made them feel." 

Maya Angelou